Extra-osseous Talotarsal Stabilization (EOTTS)
EOTTS is one of the most powerful orthopedic procedures currently available. Unfortunately, most people are unaware of this very effective treatment option. It involves the insertion of a titanium stent into the naturally occurring space below the ankle bone, called the sinus tarsi. This procedure has been used by foot surgeons for several decades. There have been many different implants, called arthroereisis devices, that have a nearly 40% to 100% removal rate, depending on the specific design. That is until the Type II HyProCure® EOTTS stent received FDA clearance in 2004. HyProCure® (GraMedica®) is the first non-arthroereisis stent that has revolutionized this procedure. This specific device realigns and stabilizes the ankle bone while allowing normal pronation to occur. The other arthroereisis devices are joint blockers. They act against the normal ankle bone motion whereas HyProCure® works with the natural hindfoot motion.
EOTTS benefits:
The EOTTS procedure is minimally invasive. The stent is inserted through a small incision below the outer ankle bone. Patients are able to stand and walk immediately after the procedure, although it must be emphasized that standing and walking need to be minimized during the early recovery period.

The stent is meant to be permanently placed in the sinus tarsi, however it is reversible. The stent can be removed. This is in stark contrast to reconstructive surgery where once a joint is fused it cannot be unfused.

A great benefit of EOTTS is that the stent is internally placed. That means it continues to work regardless if the recipient is wearing shoes or going barefoot, unlike an arch support which requires wearing supportive shoes for all weightbearing.
Before HyProCure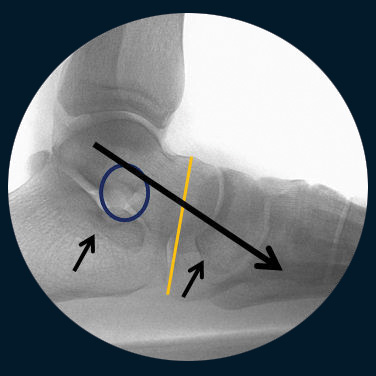 Before HyProCure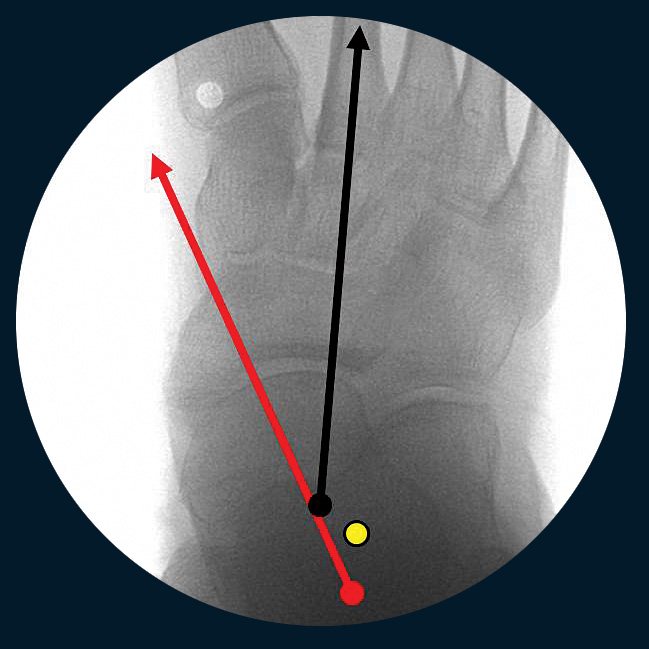 After HyProCure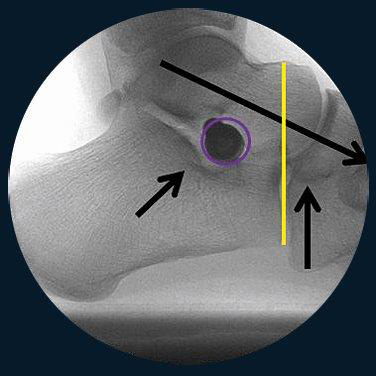 After HyProCure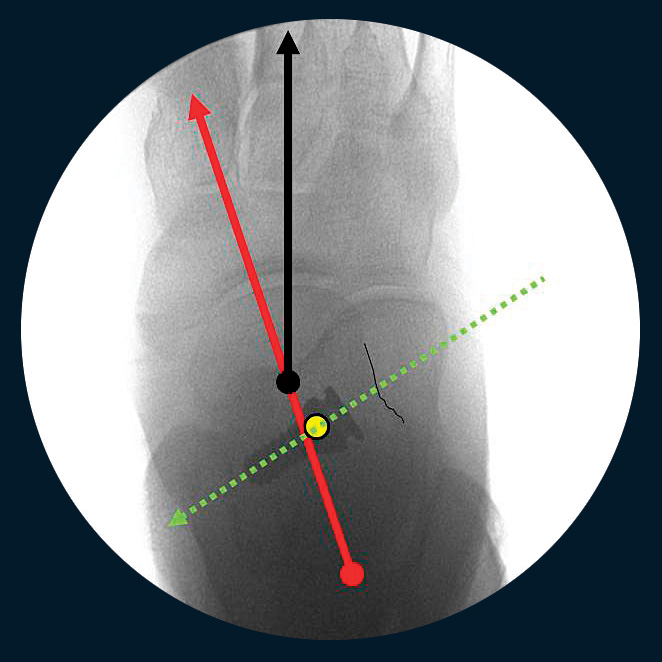 The stent placement involves a rather short procedure, especially when compared to reconstructive surgery that can take hours to perform. A typical EOTTS procedure takes 25 minutes or less. Some patients are able to have the stent placed with only a local anesthesia, others prefer a twilight sedation where they take a quick nap and don't feel a thing.

These stents are simply pushed into place, there is no bone drilling. Actually, it is entirely a soft tissue procedure since the device is not anchored into the bone.

These stents are routinely placed into the feet of both children and adults, when indicated. Even when placed in a child's foot chances are it should remain in place permanently.

This EOTTS procedure is time tested and backed by years of scientific research. In fact, leading foot and ankle surgeons in over 60 countries find that EOTTS is their "go to" procedure, when indicated.

The healing time is significantly shorter than reconstructive surgery and the most important part is that the normal amount of motion still occurs. A patient now has a realigned foot and the excessive strain to their feet, knees, hips and back is lessened.
Possible complications:
Every surgical procedure has the possibility of not working or can lead to other issues. The great news about the EOTTS procedure is that the risks and potential complications are significantly less than traditional reconstructive rearfoot surgery. Actually the benefits of EOTTS far outweigh the potential risks.

It is possible for the stent to become displaced since it is held in place only by the soft tissues within and the bony chamber forming the sinus tarsi. If that should occur the stent can simply be removed and/or replaced.

There will be an expected period of adjustment to the realigned foot. Some people only say they have only mild soreness and others will take longer to heal. Most patients are able to start running or jogging by 6 to 8 weeks. However, as with any surgical procedure, full recovery could take longer.

Infection is rare but can occur with any surgery.
Choosing a Treatment Option
If you, or someone you know have misaligned or hyperpronating feet, seek the guidance from a qualified foot specialist. The sooner treatment is initiated the better. Depending on the severity of your condition, your foot specialist may recommend one or more of the above treatment options. Ultimately, however, it's your decision as to which makes the most sense to you. There are many resources available online and elsewhere for you to research the various options and make an informed decision.

Don't let your misaligned hyperpronating feet control your life. Get your health back and schedule an appointment with a qualified foot specialist near you today.